Testimonials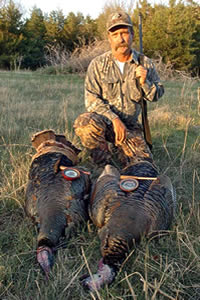 M

y 'go to' call when I have to really reach out to get a bird in from a distance. There are lots of good calls out there, but Steve's calls rate real high with me.
"
Randy McKillip
Dog Tired Adventures McCook, Nebraska Phone (308) 345-5210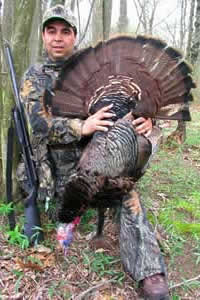 A

s a writer for several hunting magazines, I have had the opportunity to try an endless variety of custom turkey calls over the years. Steve's "Pure Death" model is my call of choice when all else fails. Steve's other friction and mouth calls are also of very high quality. They're simple to use, and they all talk turkey!
"
Ruben Perez
Outdoor Writer/Photographer and Professional Guide Providence, Rhode Island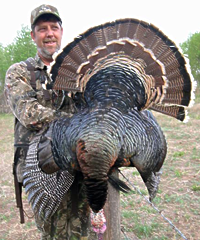 I

don't get a lot of time with a client to put a dead gobbler over his back.

I have seen 400-500 gobblers loose their minds over Steve's calls. There's no doubt they come ready to die at the sounds of these calls.

Steve's beautiful calls always draw attention from our clients. Then they "ooh" and "ahh" over the sound and playing feel. Many have gone home and ordered one for themselves!
"
John Coit
Hunting Guide Paradise Valley Hunting Club Effingham, South Carolina